At Green Bee Life, we want to provide you with reliable information about brands from our experts and customers who have incorporated CBD into their health and wellness routines. Buying clean and consistent CBD products from a trusted source is important but often confusing, so we decided to offer this directory of buzzworthy brands. While not all brands listed in our directory are sold in our marketplace, each has earned our trust by cultivating and manufacturing premium hemp-derived CBD products containing non detectable levels of THC - no more than the legal limit of 0.3%.
Available in the GBL Marketplace, Bouquet CBD offers full spectrum CBD tinctures and topicals.
Available in the GBL Marketplace, cbdMD offers a wide variety of broad & full spectrum CBD products including a botanical skin care line.
HOLISTIK™ Wellness offers a CBD drink mix in a pre-measured and conveniently portable Stir STIK™
Available in the GBL Marketplace, Martha Stewart CBD offers gummies, tinctures, topicals and pet products.
Available in the GBL Marketplace, Paw CBD offers products for pets, including treats, tinctures & balms for cats & dogs.
Available in the GBL Marketplace, Toast CBD offers full spectrum products, including tinctures.
Available in the GBL Marketplace, VETCBD HEMP has veterinarian-formulated pet products.
How We Find CBD Brands To Trust
Our Green Bee Life marketplace family of brands are only brought back to our Hive after answering a great deal of questions and testing. We only partner with and support brands that meet the following criteria:
Products are made with CBD derived from USA grown hemp, which is subject to full oversight from the farm to the processing to the end product.

Brands who work hard to formulate proprietary extraction processes that preserve valuable cannabinoids and terpenes.

Products are packaged and stored in FDA and NSF GMP Registered facilities.

Brands offer a minimum 30 Day money back guarantee – cbdMD has set the industry's best guarantee at 60 days.

Brands recognized by experts and consumers alike as trustworthy.

Products are 3rd-party tested by an ISO-accredited lab for safety, potency, pesticides, heavy metals, mold, microbes and other contaminants.

Products are manufactured and tested to provide consistent levels of cannabinoids while maintaining legal, non-detectable levels of THC.

Products are cruelty-free, non-GMO, paraben-free; do not use sulfates, dyes or other harsh chemicals; are vegan, gluten-free; and have no pollutants that could harm your skin in skin care products.

Lab tests and results, as certificates of analysis (COAs), are readily available to consumers on both the brand's and our website - for every product.

Product price is in line with the market.

Customer reviews are positive and any negative reviews are addressed satisfactorily by the brand.
If a brand is not available or excited to answer any of these questions, or its responses are unsatisfactory — it's not included in our directory.
Below you can find the legend for all the Buzzworthy Brand Icons we use to help you identify which brands best fit your needs! If the brand has the icon, we have verified that it qualifies for it!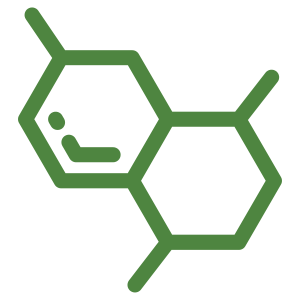 Cannabidiol, also referred to as CBD is one of over 140 cannabinoids found in cannabis plants including both hemp and marijuana plants. CBD isolate is processed to remove all other plant cannabinoids, essential oils and terpenes to contain only CBD.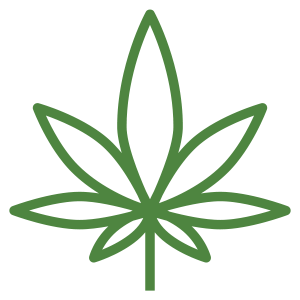 Includes many of the other cannabinoids in addition to CBD and other chemical compounds from the cannabis plant, and is typically entirely free of THC including only non-detectable trace amounts of THC.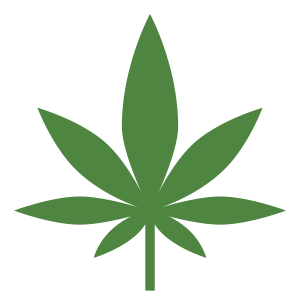 Includes multiple cannabis plant extracts and compounds, including essential oils, terpenes and other cannabinoids in addition to CBD. Full Spectrum products contain legal limits of up to 0.3% THC as defined by the 2018 Farm Bill.
An enclosed and controlled environment where a drip irrigation system feeds plants nutrient water. Water that isn't absorbed by the plants is captured, sterilized and recycled back into the irrigation system.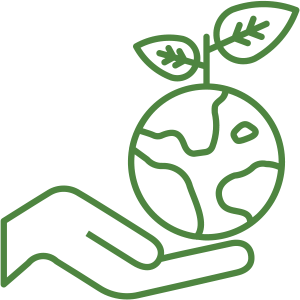 A responsible approach where products are manufactured with ethical treatment of workers and social implications considered as well as ingredients are sourced with close consideration to the impact on the environment.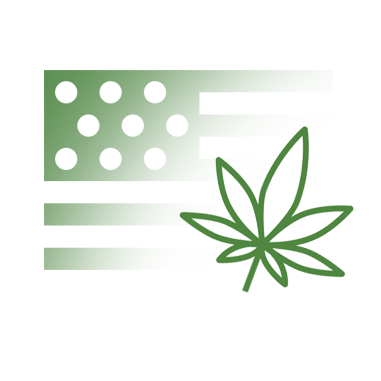 Hemp plants that are grown in the United States ensuring the freshest hemp possible from US farms to your doorstep and are subject to full oversight from the farm to the processing to the end product.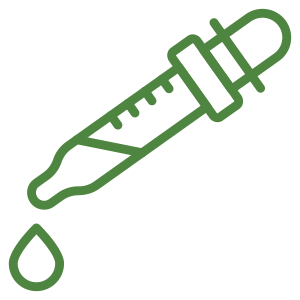 Individually pre-portioned / measured packets, vials, droppers or other containers with a precise dose and amount of product to insure consistent and reliable dosing.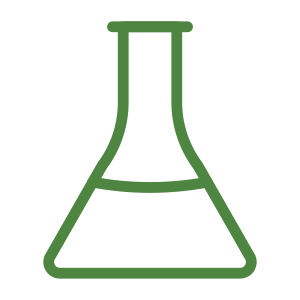 When a manufacturer has its products tested by an outside, unbiased lab to ensure that what is on the label is actually inside the product. Relates to a CBD product's certificate of analysis that shows cannabinoids, terpenes, THC levels, pesticides and heavy metal content.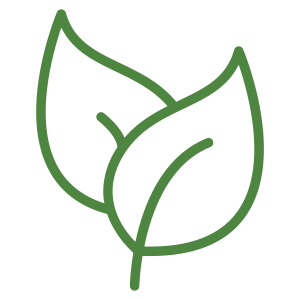 Plant, animal, mineral or microbial ingredients present or produced by nature with minimal physical processing or intervention.

CBD products that are created from extracting USDA Certified Organic Hemp.This certification provides hemp farms, processors, and CBD companies a way to stand out by offering the assurance of safety and high quality to consumers and retailers.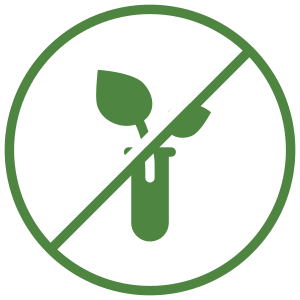 A non-GMO product is naturally produced with ingredients that are not derived from genetically modified organisms or genetically engineered crops. This means that the organism's genes have not been altered to change it in any way.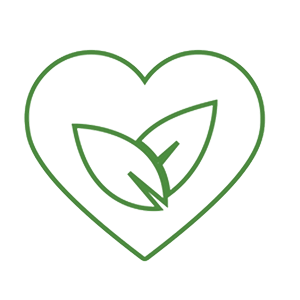 CBD comes from a plant, so in its raw form, appears to be entirely plant based and suitable for vegans. But even products that appear to be entirely plant-based can include steps in their cultivation and production processes which prevent them from being vegan. CBD that is vegan is 100% plant based and suitable for vegans.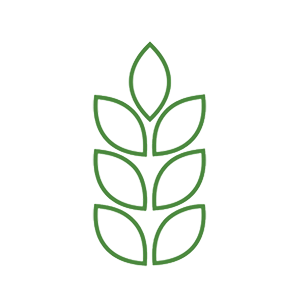 A product that does not contain gluten - a protein naturally found in certain grains including wheat, barley and rye. Gluten does not provide any essential nutrients and can trigger an immune reaction in people who have gluten sensitivities including celiac disease.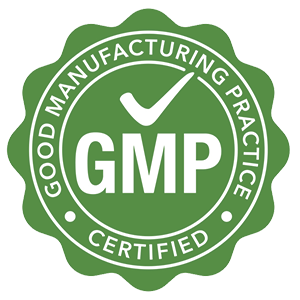 Good Manufacturing practice (GMP) is a system for ensuring that products are consistently produced and controlled according to quality standards designed to minimize the risks involved in production that cannot be eliminated through testing the final product.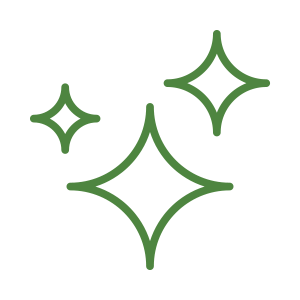 A process whereby CBD is fashioned into nanoparticles during extraction. The small particles pass more easily into the bloodstream increasing bioavailability for superior absorption. An additional advantage is products extracted by this method are
fast-acting.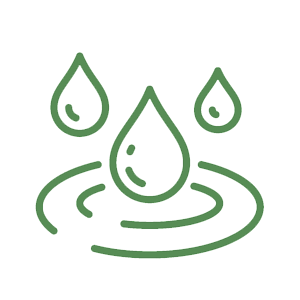 Water Soluble /
Superior Absorption
CBD oil that has been broken down using nanotechnology to make the particles smaller for greater bioavailability resulting in greater absorption then from an oil based equivalent.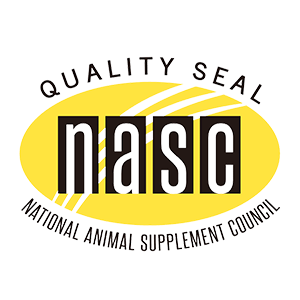 The National Animal Supplement Council (NASC Quality Seal) identifies products from companies that are committed to quality, vigilance, and continuous improvement to promote the wellbeing of companion animals and horses.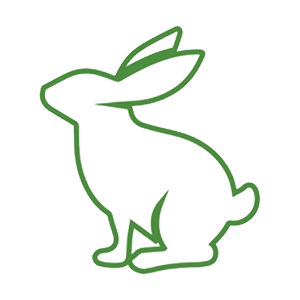 Cosmetics or other commercial products that are manufactured or developed by methods that do not involve experimentation or cause harm to animals. Although CBD itself remains cruelty-free, consumers should look for this label relating to CBD products in the cosmetic industry.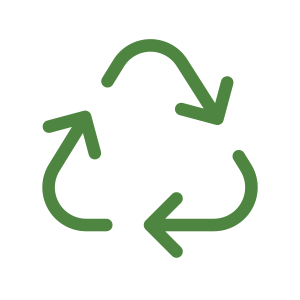 Eco-friendly packaging made of materials that can be used again, are recyclable and naturally biodegradable including glass, metal, paper and increasingly certain plastics.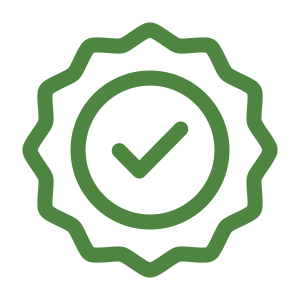 Green Bee Life marketplace brands are required to offer a minimum of a 30 - day Money Back Guarantee. cbdMD has raised the industry standard by offering an industry-best
60-day Money Back Guarantee.