| | |
| --- | --- |
| Founder & CEO | Meet Team Green Bee! |
Green Bee Life is changing the way the world sees green.
Legalization is here, change is imminent and it is my aim to stay informed and engaged with every step that follows. The truth is, there is an opportunity to inform the world that the cannabis plant is much more than the promise of a high and the industry spans beyond recreational use.
I believe the Cannabis industry will have an epic and even life altering effect on society.  I'm on a mission to find and bring content and products that are grounded in fact and compassion, with a focus on medicinal use, agricultural livelihood, sustainable living processes and decriminalization. It is my sincerest hope to engage, participate and evolve with the cannabis community by providing a platform that facilitates and promotes the healthy modern cannabis lifestyle.
Our network invites viewers to enjoy a rare insider's look into the cannabis world. From the perspective of industry advocates, underground artisans, product innovators, health and environment experts, up-and-coming entrepreneurs and influencers, we will remain on the cutting edge of trending issues.
It has been a lifelong dream for me to have a platform that offers a voice. A platform coupled with state of the art technology is a privilege that deserves us, together, to say something…not just make noise.
I am new to cannabis and to the cannabis community. I am curious. I hold this position and access in the highest regard and look to you to share, to connect, learn and rise up together. From the most enthusiastic advocate to the staunchest skeptic, all are welcome here.
Thank You for Staying Tuned & Rising Up,
High Regards,
Maria Calabrese
Founder & CEO
---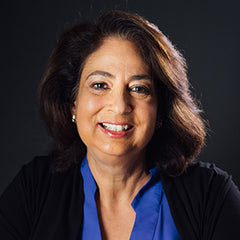 Maria Calabrese, J.D., former CEO/Co-Founder of Griff Entertainment and MC Squared Entertainment, thrives off giving a voice to artists, farmers, educators, advocates and brand innovators while helping them get the exposure they deserve. Her education and experience include marketing, law, cross-cultural communications, traditional TV/film management and production, branding, advocacy and mentorship.  Collaborating with raw talent to produce groundbreaking work is what has kept her deeply seated in the entertainment industry for over twenty years. During this massive shift from traditional television to new media, her focus has remained on the empowerment, management, and profitability of content creators and cannabis educators and brands across all mediums. Like traditional broadcasting, she believes new content does not need just to compete for eyeballs, it can say something and can be commercially viable at the same time.